Welcome to our New Log Home Design / Log Home Plans Newsletter Archive!
November 2005 newsletter:
THE "3D" GALLERY IS OPEN!
Click on the "3D Log Home Plans Gallery" link of our home page and go for a tour!
Click on the photo of your choice to enlarge and enjoy the "virtual reality" of 3-dimensional design.
Travel from a recreational cabin to a family home and on to a mountain retreat, coastal condo development and proposed multi-functional housing unit using the existing neighbourhood as the backdrop.
Be it a country cabin or a coastal development, the benefits are endless.
Our "3D" specialists, Joe and John have rendered these photos during various stages of the design process and have done a great job of taking a client's concept and making it reality.
Congratulations guys, on designs well done!

October 2005 - Log Home Design Newsletter: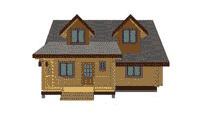 Do you wish that you could look at your blueprints and imagine what your design project is actually going to look like?
Some of us cannot visualize the reality of a completed structure while looking down at blueprints. You may be wondering…
Is the great room large enough? Is the kitchen too small? Do I want a hallway there?


Will it work to have all of the bedrooms in the loft? Should I leave one on the main floor?


Should we have wrapped the porch all the way around the building?


Do the dormers look like I want them to?


The lot is sloped. How will the house look if I place it this way?

The new 3D Log Home plans section of our home page may be of help!
Download a sample of our 3-dimentional planning to "virtually" experience how ideas come to life while in the planning stages.
Our "3D" design options offer the flexibility of viewing the interior or exterior of your home, lodge or commercial building while it is literally on the drawing board. Take it a step further to enjoy a "virtual tour" of your design.
You can "virtually" include others that may be involved in the planning and construction areas of your project saving time and money in the process.
Contact Sue at Dirkson Design for additional details.
September 2005 - Log Home Design Newsletter: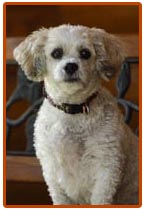 We are growing! There are 10 of us at Dirkson Design now, including our "mascot" Kody!
We enjoy a "close-knit" staff and appreciate working in a relaxed atmosphere. Sue has been with the company for a year now in the capacity of assistant to Ron and customers service contact.
Jason and Matt have joined the design team and have been with the company since the spring.
We invite you to visit our website for an updated profile on the entire staff. Watch for some great changes to our website in the very near future...
March 2005 - Log Home Design Newsletter:

The beauty is in the details – The 3-dimentional details!
The spotlight is on "John" our designer and creator of this log cabin retreat and post and beam dream home image.
"Archicad" allows plans to be generated in 2-dimentional design and at the same time creates a 3- dimensional rendering of that design.




Imagine being able to "virtually tour" the interior of your cabin, dream-home, lodge or convention center while scanning your preliminary drawings!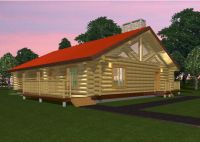 Imagine being able to navigate around the exterior of your home, look from the ground up, the roof down or circle around! Make landscape decisions or place a driveway before the final plans are even complete!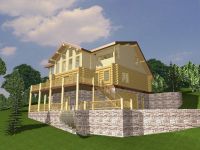 You can do it all from the comfort of your armchair, using your "3-D" CD and a laptop computer.Consider 3-dimentional planning as a design option and watch your dream come to life right before your eyes!
Contact us for a complimentary sample "3D" CD.
February 2005 - Log Home Design News Brief:
Don't forget the finishing touches!
Click on "Log Home Accessories" for a sampling of post wraps and caps, kick-plates, levelers, lacquer and more..
These beautiful copper products in natural or antique bronze finish will
not only enhance the beauty of your log home but will help protect it as
well.
Choose your product and the quantity desired. Scroll to "buy now" at the
bottom of the page. Complete the order form.
It's that easy!
October News Brief:
Have a look at this ambitious Colorado project!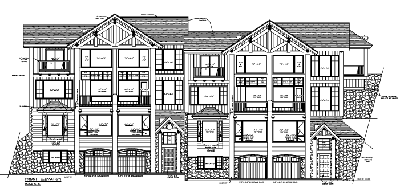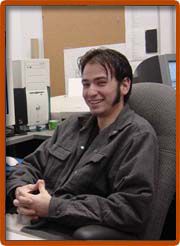 Joe, a member of our design team, has recently completed preliminary planning for this 9,000 square foot ski lodge situated in Ski Trail, Colorado.
With foundation work completed, the ski lodge is scheduled to be open for outdoor enthusiasists for the 2005 ski season.
Congrats, Joe, on a job well done!